Gorgeous and inviting curb appeal can increase the home's value and also impress the neighbors. If your home is lacking curb appeal, then it is time to begin projects that will create a lasting first impression.
There are various ways to increase your home's curb appeal from planting a garden to cleaning windows. Here are seven projects that will help increase the curb appeal to your home.
Replacing old light fixtures on your front door or garage can brighten your home in a good way. Updated outdoor lighting can help decorate your home whether you have wall lights, flush mount lights, hanging lights, or post lights. An easy and inexpensive way to update your outside light fixtures are to paint them. Spray painting your light fixtures costs a small fraction of new fixtures, and it can brighten up your curb appeal.
In order for your home to have great curb appeal, it actually needs to be seen from the road. Overgrown bushes and trees can hide the beauty of your home. Remove any branches that cover windows, walkways, driveways, and other views. A pair of hedge shears is all you need to cut away smaller branches and limbs, and it could really add curb appeal to your home.
3. Replace or Resurface Driveway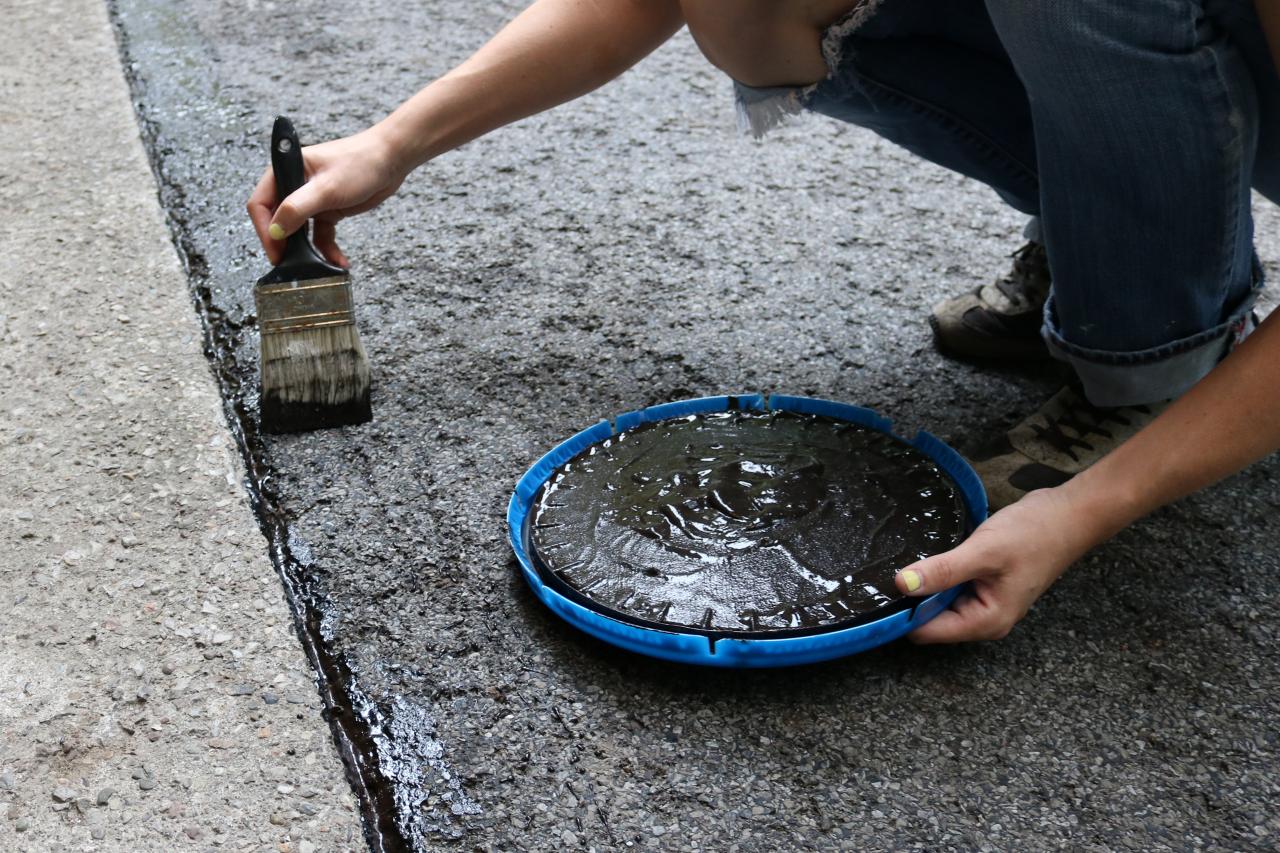 Source: DIY Network
A well-maintained driveway creates a warm and inviting path to your home. The appeal is diminished by cracks, weeds, chips, and other damage in a driveway. If it is significantly damaged, it may be time to apply a new coat of asphalt sealer. Another option is to add new concrete with a stamped concrete pattern. Slate, sandstone, and cobblestone patterns are a few of the popular options to choose from.
The front door of a home should be one of the most welcoming areas. You can paint your front door to add color to the home. Another great option, is to add decorative door glass. Decorative door glass inserts come in various sizes and patterns to add curb appeal to any home. The beauty of the decorative door glass will create a perfect focal point to your front entrance, but also compliment other features of your home.
5. Add or Improve Walkway
Guests are led to your home by a walkway, and that walkway should be beautiful and inviting. If your home doesn't have one, then you could consider adding a stone walkway. They are popular and attractive, and they tend to last for ages. Concrete walkways are another option. They are cheaper, but they do begin to age and crack quicker than other options. An appealing walkway is an investment that you will be glad you made.
It may be a simple task, but it can be important to adding curb appeal. Outdated hardware also makes your home appear outdated. Changing door handles and locks is simple and can enhance the overall look of your home. There are also many finishes to choose from including brushed nickel, polished chrome, brushed gold, and so much more.
You don't always think about the mailbox, but it could be the reason your home is lacking curb appeal. A rotted or leaning post and mailbox create an eyesore for those passing your home. Try adding a mailbox that adds appeal and personality to your home. The mailbox should match the style of your home, and could be made from brick, stone, or a sturdy wooden post. Want to create even more appeal? Add flowers around the base to add more appeal and beauty to your home.
These seven projects are sure to increase value and curb appeal to your home. If you would like to learn about more products that can help bring out the beauty in your home, contact us today. Zabitat offers home upgrades such as door glass inserts, door accessories, door glass blinds, and other products that will add curb appeal to your home.
Looking for more ways to improve the value of your home?
Shop thousands of home improvement products and get expert advice on how to increase the value of your home.